Clean and Sparkling Upholstery with our Wandsworth upholstery cleaning services SW8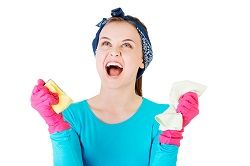 When you are tired of sitting on a stained settee, walking across a worn carpet, or opening and closing grubby curtains, it's time to give Cleaners Wandsworth a call. Our Wandsworth cleaning services include a special and very sophisticated SW8 upholstery cleaning programme, which is available anywhere in the Wandsworth district on any day of the week. If you call us today on 020 3743 8245 we'll tell you more about our Wandsworth upholstery cleaning and the fantastic prices on offer if you book cleaning services with us.

Many of our customers work full time, and want to enjoy their home and their leisure time without having to take on a load of heavy duty cleaning tasks. It's quite soul destroying to have to spend hours scrubbing carpets and sofa cushions when you've been working all day, particularly if the hot soapy water isn't doing the trick. That's exactly why it makes sense to bring Cleaners Wandsworth in to help you, with our qualified and trained staff and top of the range equipment and products making light work of the heavy stains and bringing your home up to the clean and aromatic condition it should be in and we are just a phone call away on 020 3743 8245!
Upholstery Cleaning in Wandsworth SW8 Is What You Really Need
Stains in upholstery can happen very easily but they are usually very difficult to remove. The worst stains sometimes won't budge and there's nothing more demoralising than having people over when you've got red wine or Bolognese stains on your living room carpet. Our Wandsworth cleaners however are more than a match for these difficult blighters. We use machines and steam cleaning techniques that are effective on the toughest and stickiest of stains, and to remove adverse colouring, we can apply solvents to carpets and sofas that are not only very strong, but also very safe to use. Every product supplied by our SW11 carpet cleaning team is environmentally tested and nothing we apply to your upholstery is harmful to people with allergies.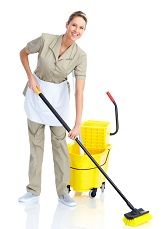 Curtains and settees are sometimes hard to clean unless we take them into our own workshop, and we can do this for you in a day or less. Our SW11 upholstery cleaners can come and collect your stained couch cushions or your grubbiest curtains, and return them hours later as good as new. We can come and visit you personally outside of work hours and during weekends if this is what you need us to do.
With Our Upholstery Cleaning in Wandsworth SW8 Is What You Need
Unlike most SW8 house cleaners, we turn up on time, with all the equipment and products we could possibly need, and we will stay for the full time agreed or at least until the work is done to the standard it should be. Our cleaners SW18 are well spoken and friendly, and very thorough in their approach to their work, which is why we are some of the most effective cleaners in the Wandsworth district of Greater London.

Wandsworth house cleaning of a specialised nature such as this can be expensive but we are actually very reasonably priced. We can offer a fixed fee for a one off job, and sometimes discounts if you have more than one room to clean or a number of items. If you would like a free quote for our cleaning services then call our customer service team on 020 3743 8245 with details of your SW18 cleaning needs and we'll give you a price.

We are happy to demonstrate our skills with sample upholstery if you need further proof of our excellence! Call us today and we'll make your cleaning needs our priority, and for further feedback from our customers, take a look at the superb reviews on our company website.