Whenever you need an urgent SW8 cleaning service: hire our Wandsworth End of tenancy cleraning services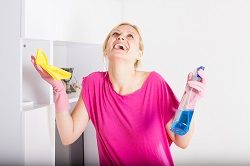 Cleaners Wandsworth provides a great variety of excellent SW11 cleaning services. We do our utmost to make sure that our customers are more than satisfied with the results of our fantastic Wandsworth domestic cleaning. If you want to know more about our services or speak to our customer sales team contact us today on 020 3743 8245 – we offer very reasonable prices that are amongst the very cheapest in London.
One service we are now offering to both landlords and tenants following popular demand is an end of tenancy cleaning service. If you are a landlord of a residential property or a commercial unit, you will most likely have to get the property cleaned fully and very thoroughly once your tenants have left. With the best will in the world, tenants left to their own devices do not always appreciate the importance of giving a property a very thorough and extremely detailed clean. Even with guidelines, many landlords find that they have to employ cleaning contractors to finish the job. To put us to the test, call 020 3743 8245 today.
End of Tenancy Cleaning in Wandsworth SW8 Is the Most Affordable
To avoid inheriting a property that has not been properly cleaned or looked after, contact our cleaners for a fantastic service which will ensure that it is as good as new before you let it out to any other tenants. We provide the people living in the Wandsworth area with a very reliable service that can be called on at any time on any day of the week. Our cleaners SW11 work flexible shifts to ensure that property owners are not left short changed when they need an urgent cleaning service. Wherever you are in Wandsworth end of tenancy cleaning services SW18 are available from our company at the time that you need them.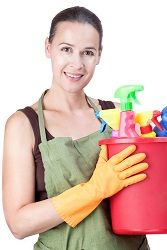 When it comes to cleaning houses, we provide a very thorough and detailed approach. We scrub the inside of ovens to remove any grime and staining whatsoever, we dust every single work surface and cupboard top, we mop up the floors with soapy water and disinfectant and we clean all the windows and de-fumigate any rooms which bear unpleasant odours. In addition, we can clean and polish any furniture items remaining in the property as well as making sure that the skirting boards, the gaps underneath cupboards and any other generally inaccessible areas are cleaned to avoid the spread of any dust mites.
End of Tenancy Cleaning Is Now Easy with Our Expert Wandsworth Cleaners
We can also, if necessary clean upholstery. This is often necessary for commercial property owners just as much as it is a residential landlords. Depressions on the carpets from continuous footfall and from furniture items can leave long-lasting marks but with our fantastic SW18 carpet cleaning services, we can get your upholstery looking as good as new. With a range of tried and tested measures to combat a variety of stains, we are well equipped to deal with any SW8 carpet cleaning. If you contact us today and ask for advice, we can even give you some tips on what you need to do to get your property back up to the standard that it should be.
When it comes to cleaning any property at the end of a tenancy, we can do it for you in great detail and very thoroughly on short notice. If you have any specific requests, we will do our utmost to accommodate them and our cleaners show a great deal of initiative in the performance of their duties, providing you with any extra services we think are necessary. For SW8 house cleaners and Wandsworth office cleaning that really is a cut above the rest, call 020 3743 8245 and speak to Cleaners Wandsworth and you might just be surprised!