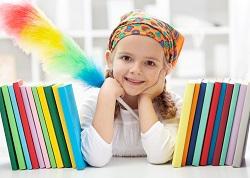 Your upholstered furniture can become the centre piece of a room and add a lovely ambience and quality about the space. However, upholstery cleaning needs to be done properly and effectively to keep your furniture in good condition. As part of your domestic cleaning chores to keep your house clean, consider some of these tips and tricks to keep your upholstered furniture looking tip top. These 7steps will help you make light work of cleaning your upholstered furniture during your house cleaning schedule.
1. Inspect and see if there are any loose dirt particles. Remove these using a small dusting brush until all visible speck of dust are gone from the furniture.
2. Vacuum the furniture. This is most effective when you use a brush attachment on the vacuum cleaner. Go across the entire furniture surface, paying particular attention in between crevices and under seat cushions as this is where dust tends to settle.
3. Make a cleaning detergent for furniture. This is best done with 1 part laundry detergent and 4 parts warm water. Combine these in a large mixing bowl. Use a wire whisk or electronic beaters to mix the ingredients until they become thick foam.
4. Test the detergent on a spot that isn't noticeable. This is just a wise preventative measure before you apply the foam across the whole furniture item. Once the spot it dry you will be able to see if the fabric is colour safe. If it isn't, you should consider hiring a professional cleaner to clean the furniture.
5. If the detergent is safe for your upholstered furniture, apply the foam across the whole item. You will need to scrub the foam in using a sponge.
6. As you go, wipe the upholstery dry with a cloth. Let the detergent sit for several minutes, longer where there are tough inset stains.
7. When you have gone across the whole furniture item, allow it to dry and wipe it over with a damp, clean cloth.
Before you start cleaning your upholstered furniture, make sure you carefully check the cleaning instructions on the item. Most furniture pieces come with a label that has a letter on it, which indicates what type of cleaning is appropriate. The label with this letter can often be hidden so be sure to check under cushions or on the side of the furniture piece. The letters correspond to the following codes:
- W – a water based detergent must be used to clean the fabric
- S – use a water free product such as a dry cleaning solvent to clean the fabric
- WS – either a water based cleaner or a dry cleaning solvent can be used
- X – this fabric needs to be professional cleaned and you should contact a cleaning company that specialises in sofa cleaning to remove the stain properly
Regular vacuuming and stain removal are little steps you can do as part of your home cleaning to keep upholstered furniture in good condition. You should also consider having it professionally cleaned every 12 to 18 months and more frequently if you have pets or children who tend to create mess more easily on furniture pieces. There are many cleaning agencies you can contact who specialise in upholstered furniture cleaning and will be able to do a thorough job at cleaning. This form of professional cleaning increases the longevity of your furniture and will keep it healthy and comfortable for the whole family.
You may also like: