OurServices
Testimonials
Cleaning is the worst. You know when you have to do it, and it hangs over your day, which can...
R. Adams
The Best SW8 Cleaning Team in Wandsworth is Right Here!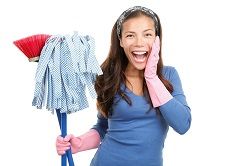 Welcome to the home page for Cleaners Wandsworth, your one stop shop for all your cleaning needs across the Wandsworth area of London. Our unique range of services, not to mention the high quality of service that accompanies it has made us the leading choice for commercial and residential cleaning SW11 jobs in the Wandsworth area for over a decade. Call our friendly customer services team on 020 3743 8245 to find out more.

We have always maintained that the key to a business such as ours is the people. Cliched though it might sound, we understand that it is as much about how we do things, as what we do, and as a result we invest just as heavily in our teams of dedicated SW18 cleaning professionals as we do in the equipment they use. Every member of staff is trained only in the use of our high quality cleaning products and equipment, but also in what is expected from them. After all, when you open up your home or business to strangers, it is important that we do everything possible to ensure that you are completely relaxed and comfortable with how we work. As you read through this website, and explore the wide range of testimonials we have on offer from previous and current customers, we would like to think that this attitude shines through although if you need more information don't hesitate to call us on 020 3743 8245.

There are a number of things which have placed us firmly at the head of the pack over the last few years, but one thing which is constantly referenced is our flexibility and range. Thanks to the high quality equipment we use, the strong but gentle cleaning products that we have used and developed and the experienced hands using them, we can tackle everything from neglected bathrooms to industrial kitchens and soft furnishings.

The nature of our business means that this flexibility is compulsory, in fact, we have several customers who will use a large team for their offices and a single cleaner SW18 to help around the house. They do so, safe in the knowledge that whatever the job, it will be handled quickly and efficiently by cleaning professionals who are dedicated to finding that perfect finish.

However, there might be a few of your wondering what a SW8 cleaning company could possibly do for your home or business...
Home Cleaning Services in Wandsworth SW8 Suitable for Everyone
Let's start at home, where demands on time are becoming more and more challenging. Our Wandsworth cleaning services SW8 are available throughout the day at times to suit you, and give you a lot more than an extra pair of hands. It is more important now than ever before to find that time to spend on yourself, whether it is heading out with friends or family, or simply putting your feet up. However, it can be difficult to make these choices when you know that you have a bathroom that needs some serious elbow grease or a kitchen that you have to get ready for a dinner party with the in laws.

Our Wandsworth cleaners are available on both a one off basis and as regular contracts at intervals to suit you and your personal needs. Think about all the time that you spend cleaning with inadequate, commercial products when our professionals, with their experience and combination of steam power and industry products could not only get the job done in a flash, but also afford you the time to invest in what you want to do.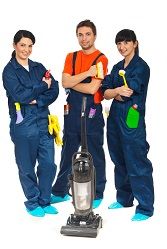 As a business there are clear benefits to working in a clean environment, whatever sort of business you are in. Having a building is spotless not only sends out the rest message to customers, it has also been shown to improve the productivity of the workforce, as they feel uplifted and motivated by working in a cleaner, and more structured space.

Some business owners might think that the staff should just take half an hour or so at the start or the end of the day to ensure that everything is spotless, but it is never that simple. Firstly, the grime and dirt can build up over time and secondly, perhaps more importantly, this isn't using your staff to the best of their abilities. Over the course of a year, millions of years of man hours are wasted across UK offices through staff doing the cleaning themselves, when what you really want is to make sure that they are doing what they are supposed to be, earning you money!
Rely on Our Cleaning Specialists in Wandsworth SW8 to Help You at Any Time
As with our SW11 domestic cleaning services, we work around you. If it helpful for us to be in during the day then we will work quickly and efficiently around you, keeping everything clean with the minimum of disruption. However, if you would prefer, you can request that our SW8 cleaning agents come in as you leave, so that you are left in peace throughout the day but when you, your staff and your customers come in every morning they are treated to a fresh and clean office space and facilities.

If you want to find out more then don't hesitate to flick through the remaining pages of this website. We are sure that you will find more than enough information on the leading SW11 cleaning service Wandsworth to persuade you to see for yourself the difference that cleaning help both around the home and the office can actually make. We never tire of seeing the shocked looks on people's faces when they realise how much can be done in so little time for such a great price, so why not pick up the phone and call Cleaners Wandsworth on 020 3743 8245 to put us to the test today? Our friendly customer services team will be happy to help and recommend the best way to get the maximum clean for the minimum cost.